After Dr. Donald and Lois Verleur provided a home for four teenage girls, they became inspired by the olive tree in the front yard, and the idea of a family crest. Olive Crest, a name symbolizing "peaceful family," was born.

Today, more than 40 years later, Olive Crest has grown to become a leader in the prevention and treatment of child abuse, serving nearly 3,000 children and families each day throughout California, Nevada, and the Pacific Northwest.

Though four decades have passed, the Verleurs' original commitment to the individual needs of at-risk youth continues to fuel Olive Crest's mission to make a difference "One Life at a Time."®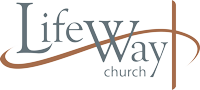 LifeWay Church is a Christian Church in Federal Way, WA committed to pursuing God's direction, allowing for differences, and always practicing love and respect. The people of LifeWay Church are action oriented, working both within the community of Federal Way and Puget Sound as well as throughout the world in places like Russia, Tanzania, Guatemala, Uganda, and Indonesia.
LifeWay Church partners with World Vision in helping their mission throughout the world in working in communities to help the children and families become better educated and healthy by supporting their 30 Hour Famine fund raisers (which has benefited World Vision with over $80,000 in matching funds in 2010) and child sponsorships.
We aim to provide a safe place for all people to come, be accepted, meet God, and make a difference.
Interested in becoming a Charity Partner with Better Finds? Click here!